Mobile Interface
Designed specifically for mobile devices, including smartphones and tablets, the mobile interface is a quick and easy way for you to check up on the state of your water system 'on-the-go'. You can use it with your new iPad, or even on your favourite Android smartphone. Its simple interface allows for easy navigation and viewing pleasure.
How to select a channel and view its data:
First login to mobile.zednet.co with your unique Zednet username and password.
Select the site that your desired channel of data is coming from.
Select the channel of data you would like to view.
You will then be presented with the Stats for that channel.
To view the channel data in a chart/graph, click the Graph button.
To view the channel data as a grid, click the Grid button.
To view the channel properties, click the Properties button.
To go back, simply click the back button.
Note: You can use Zednet Mobile on your iPad, iPhone, Android device, Windows Phone Device, BlackBerry and more.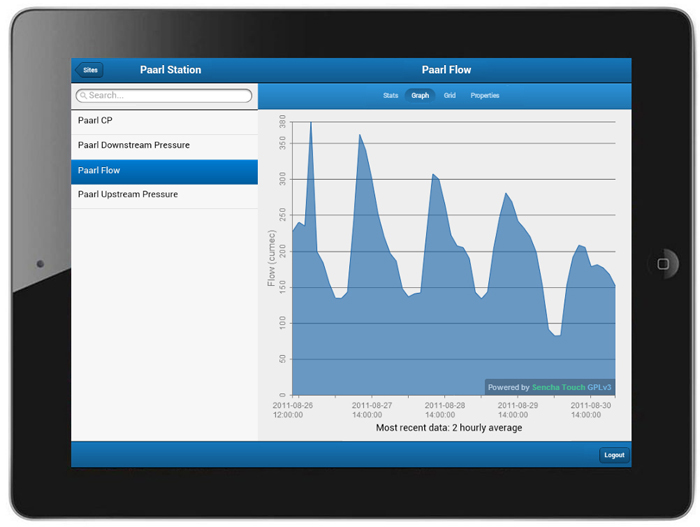 Zednet Mobile on a tablet